Evergreen's healthcare facilities include
Discreet and personalised home-based healthcare.
State-of-the-art, 24-hour medical emergency assistance in all homes.
An active aging philosophy supported by extensive village-based health and fitness programmes.
Health Care Centres administered by trained, friendly nurses and carers who provide help when you need it.
Nurse-call alarms in every unit, monitored 24/7.
Monthly clinics and regular health checks.
Specialised Frail Care facilities (currently Muizenberg only).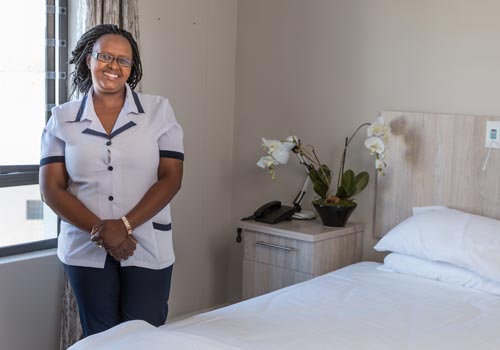 Evergreen's friendly, experienced nursing staff are always there to assist you, and our well-equipped clinics provide peace of mind. We also provide personalised healthcare in the comfort and familiar surroundings of your home. So you can relax in the knowledge that, should you need it, help is at hand with nurse-call alarms in every unit, monitored 24/7.

Evergreen Muizenberg's fully equipped, 32-bed specialist Frail Care Centre provides professional treatment and 24-hour nursing.
We provide 24-hour nursing care and peace of mind that in the event of an emergency or ill health, experienced help is on hand. All homes and apartments have access to 24-hour emergency assistance. At the push of a button, expertly trained, caring staff are on hand to assist.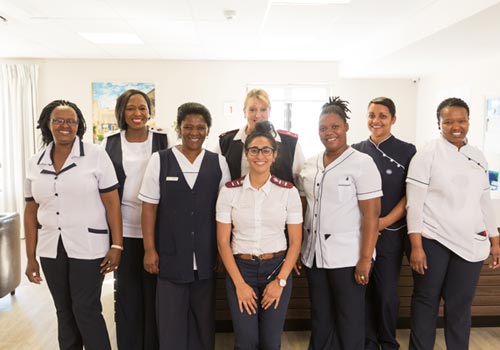 Our dedicated and experienced staff share a commitment to provide professional and personalised care, along with the experience of a specialist healthcare provider that shares the Evergreen philosophy of active aging and sustained independence.